Welcome to Clockwork Affiliates!
Affiliate Marketing Agency Managing Affiliate Programs Like Clockwork!
Read more
About Us
Established in 2010, Clockwork Affiliates is a dedicated Affiliate Marketing agency. We have the experience of managing affiliate programs for over 14 years and we use that experience and our publisher relationships to offer first class program management, bespoke affiliate training and consultancy. Find out more here
Services
Affiliate Marketing is our specialist online marketing channel. Our time is dedicated daily to affiliate marketing with affiliate management being our core service managing a mix of large and small brands. We also offer our expertise with bespoke affiliate training and affiliate consultancy projects. Get in touch to find out more
Our dedicated Affiliate Management service gives affiliate programs the time and dedication they need to grow. We make sure you have the right publishers working for your program. Delivering incremental sales and revenue we can have your affilate program running like clockwork just get in touch today
Looking to launch or grow your own affiliate program in house but lacking a little first hand knowledge? Our bespoke training sessions are aimed at marketing or e-commerce teams giving them the inside knowledge and information to launch & manage a successful affiliate program. Get in touch to chat about your requirements.
We offer consultancy services for Agencies, Retailers & Publishers. Tailored to your specific needs. We utilise our experience from over 14 years in the affiliate marketing sector to help agencies, retailers and publishers on long or short term projects. We love to chat all things affiliates so get in touch with your project today
LOOKING FOR A HELPFUL CHAT ABOUT AFFILIATE MARKETING?
We'd love to hear from you either by phone: + 44 (0)191 233 6334 or by email: hello@clockworkaffiliates.com.
Get in touch
Laura Lindley
Partnerships Manager, Travelzoo

Clockwork Affiliates have been excellent at managing our program with Travelzoo, consistently delivering against targets and growing the channel. Their account management and dedication means I don't have to worry about the affiliate channel.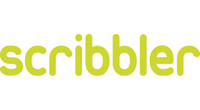 Kim Cullum
Ecommerce Manager, Scribbler

Scribbler have worked with the Clockwork team for several years now and always found them to utilise their contacts in the affiliate sector to negotiate mutually beneficial opportunities for us and our affiliates on the program which has been to great success.
Paul Fox
eCommerce Operations Manager, Waterstones.

"Clockwork Affiliates have been running our programme since August 2016 delivering consistent year on year growth. Their knowledge and enthusiasm for affiliate marketing is great and allows us to concentrate on other channels knowing the affiliate channel is in good hands"
Case Studies
Our latest Case Studies.
Contact Us
Send us an email if you would like to make an enquiry
Address
Clockwork Affiliates, Grainger Suite, Dobson House, Newcastle Upon Tyne, NE3 3PF